Yu-Note
The Electronic Laboratory Notebook by Yubsis
Data digitalization
Get rid of old-fashioned physical notebooks that needed to be securely stored and archived ! With Yu-Note, the precious knowledge of an organization is fully digital, is secured and always accessible.

Researcher Friendly
Yu-Note is intuitive and easy. Researchers can write their experiments using rich text and illustrate them with images and tables. As former researchers, our goal is to provide our customers with the tools to easily share and store their experimentation history and keep on with their good laboratory notebook practices.

Facilitate Teamwork
The main author can assign roles to his colleagues : co-author, readers, witness, etc and can decide to whom he wants to make each experiment visible, facilitating information sharing in the organization.
Secured IP
For IP purposes, the legal validity of your electronic documentation is critical. Within Yu-Note, we have built several layers of control in order to attest the validity of your research findings : user authentication, strict control of user rights, electronic signature process that results in a final pdf file, timestamping of the pdf, audit-trail capturing each step of the workflow.
Researcher-friendly
'Word'-like written interface
Create or paste tables
Link files related to your experiments
Choose participants and share experiments with your colleagues
Attached protocols (SOPs) which have been used
Link materials and equipment used
Status bar for immediate visualization of experiment status
Share experiment templates.
Easy to find experiments: table view and filters by experimenter, project, date, status etc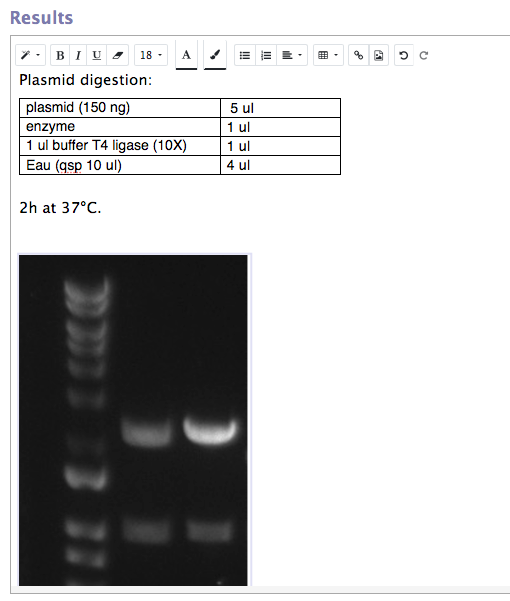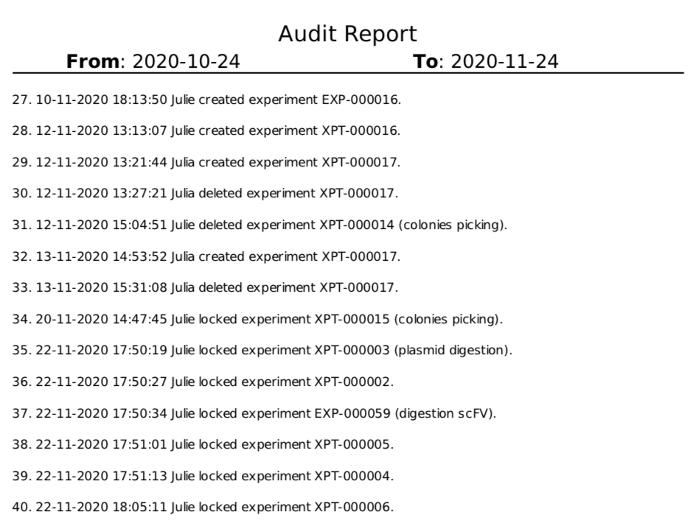 Secured data


To secure your intellectual property, experiments can be signed with electronic signature and timestamped.

Follow signature process

Choose writing and reading rights.

Provide comments / feedback on a colleague's experiment

Trace actions thanks to an audit trail which record processes step by step.

Export and print at any time the PDF report of your experiments.